Key to the Natural Community Types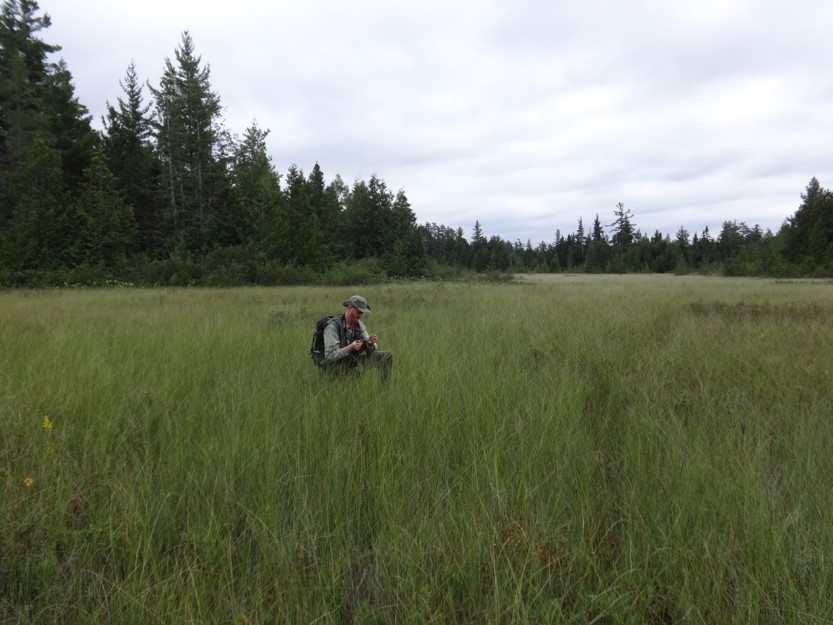 The dichotomous key of natural community types includes a series of paired statements or couplets representing mutually exclusive choices. By progressively following these couplets, users will arrive at a natural community type. The key was developed as a tool to help users identify natural communities in the field but is also useful for learning about the critical factors that distinguish the natural community types.
Before using the keys in the field, first take time to study the site you would like to classify and walk as much of the area of interest as possible. Think about where you are in the landscape (e.g., upland vs. wetland, outwash plain vs. lakeplain, etc.) and determine the dominant vegetation structure and composition as well as the soils and critical natural processes that influence the area. When utilizing the key in the field, avoid ecotones or transition zones, and be mindful that natural communities are constantly changing in space and time. Sites that are shifting from one type to another through succession, or following a natural disturbance such as windthrow, beaver flooding, or fire can be especially difficult to classify. It is also critical to remember that the scale of consideration can influence how a site is classified. Natural community types are typically less than 100 acres, but several matrix-forming natural community types can be hundreds to thousands of acres and can occur as landscape complexes (e.g., wooded dune and swale complex, floodplain forest, patterned fen, muskeg, and mesic northern forest). These landscape complexes often contain diverse ecological zones that can also be interpreted as inclusions of natural community types.
The keys are intended as an aid in pointing the users in the right direction but are not meant to be used alone to definitively classify natural community types. Once you have worked your way through the key, we encourage you to examine the photos and description for the possible natural community type to help confirm your identification.
Citation
Cohen, J.G., M.A. Kost, B.S. Slaughter, D.A. Albert, J.M. Lincoln, A.P. Kortenhoven, C.M. Wilton, H.D. Enander, and K.M. Korroch. 2020. Michigan Natural Community Classification [web application]. Michigan Natural Features Inventory, Michigan State University Extension, Lansing, Michigan. Available https://mnfi.anr.msu.edu/communities/classification. (Accessed: September 24, 2023).