Inland Cliff Group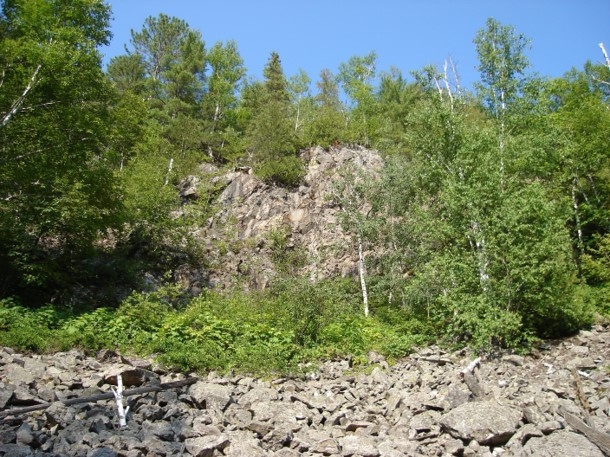 Inland Cliffs are sparsely vegetated communities on vertical or near-vertical inland exposures of bedrock occurring primarily in northern Michigan but also locally in the southern Lower Peninsula. Bedrock types that support Inland Cliffs include limestone, sandstone, granite, and volcanics. There is almost no soil development on the cliffs except where shallow mineral and organic deposits accumulate along the narrow cliff summit and ledges, in crevices in the cliff face, and at the base of the cliff. Plant growth and establishment are limited by the lack of suitable substrate, constant erosion, and exposure to wind, ice, and desiccating conditions.
Four natural community types fall within the Inland Cliff group, including limestone cliff, sandstone cliff, granite cliff, and volcanic cliff. Classification of these Inland Cliff types is based on differences in bedrock composition, although species composition and community structure also vary by substrate.
Citation
Cohen, J.G., M.A. Kost, B.S. Slaughter, D.A. Albert, J.M. Lincoln, A.P. Kortenhoven, C.M. Wilton, H.D. Enander, and K.M. Korroch. 2020. Michigan Natural Community Classification [web application]. Michigan Natural Features Inventory, Michigan State University Extension, Lansing, Michigan. Available https://mnfi.anr.msu.edu/communities/classification. (Accessed: June 6, 2023).