Dunes Group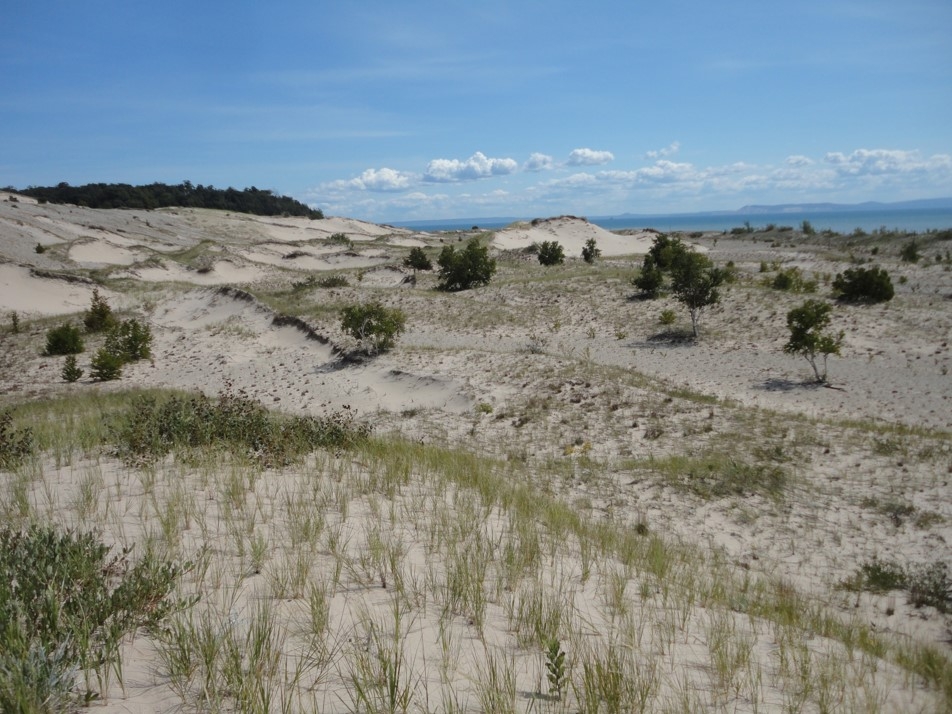 Dunes occur on wind-deposited sand formations near the shorelines of the Great Lakes. Dunes are characterized by little soil development and exposed, neutral to alkaline dune sands. Natural processes that influence species composition and community structure include wind-mediated sand deposition and erosion, sand burial and abrasion, desiccation, and infrequent fire.
Two natural community types fall within the Dunes group, including open dunes and Great Lakes barrens. Classification of these Dunes types is based on shoreline processes, species composition, community structure, and landscape setting.
Citation
Cohen, J.G., M.A. Kost, B.S. Slaughter, D.A. Albert, J.M. Lincoln, A.P. Kortenhoven, C.M. Wilton, H.D. Enander, and K.M. Korroch. 2020. Michigan Natural Community Classification [web application]. Michigan Natural Features Inventory, Michigan State University Extension, Lansing, Michigan. Available https://mnfi.anr.msu.edu/communities/classification. (Accessed: December 8, 2023).