Shrub Wetland Group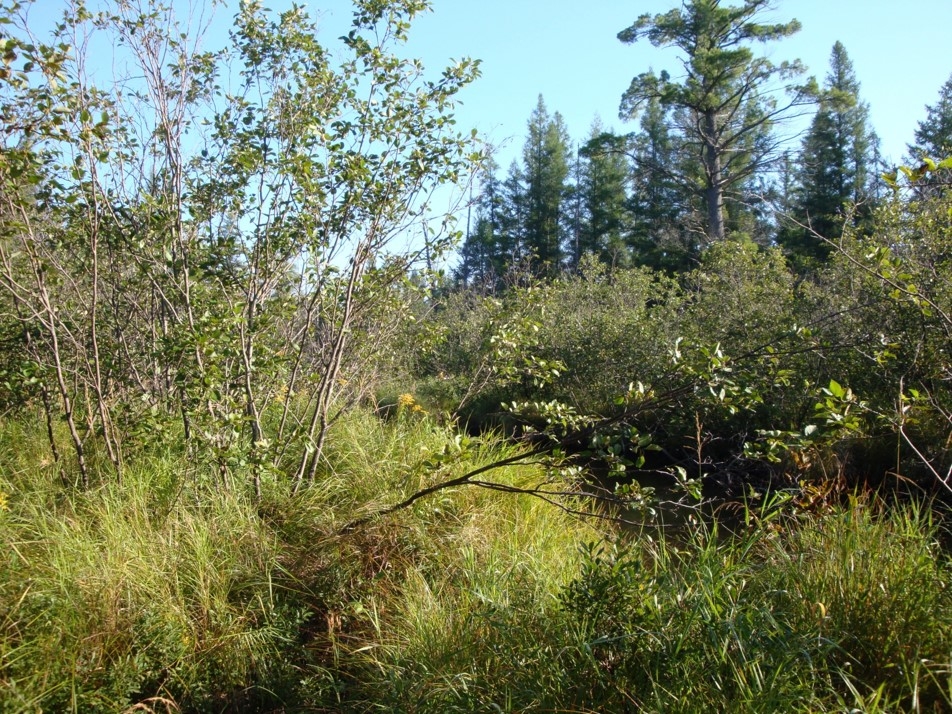 Shrub Wetlands occur throughout Michigan and are characterized by dominance of tall shrubs, which typically contribute greater than 50% of the overall cover. Shrub Wetlands occur in kettles and depressions on a variety of landforms, and develop on saturated to inundated organic or mineral soils of variable depth. Natural processes that influence species composition and community structure include fluctuating water levels, flooding by beaver, and windthrow.
Three natural community types fall within the Shrub Wetland group including inundated shrub swamp, northern shrub thicket, and southern shrub-carr. Classification of these Shrub Wetland types is based on species composition, community structure, soil characteristics, hydrology, geographic distribution, and landscape setting.
Citation
Cohen, J.G., M.A. Kost, B.S. Slaughter, D.A. Albert, J.M. Lincoln, A.P. Kortenhoven, C.M. Wilton, H.D. Enander, and K.M. Korroch. 2020. Michigan Natural Community Classification [web application]. Michigan Natural Features Inventory, Michigan State University Extension, Lansing, Michigan. Available https://mnfi.anr.msu.edu/communities/classification. (Accessed: December 9, 2023).